Ragdolls are playful!
Sal-Shire Second Chance (Chance), age 3.5 months, blue point/white

 Above: Chance at 3.5 months
Above: Max with her favorite toy: the BUG, shown at 10 months old.
Max at 10 months.
Max at 6 months
Biscuit at 6 months (Biscuit lives in Florida)
Biscuit's favorite pose……..6 months old
Biscuit at 6 months
Biscuit & Max at 6 months, Dec 2012
Tess Christmas 2012
January 25, 2013 litter:
Below: This is Sexy Lexi. She lives in Florida with her Persian friend. At 6 months here, she is as big as the Persian.

Below: Sexy Lexi at 7 months. She now weighs about 10 pounds!
MAX AND BISCUIT'S BROTHERS AND SISTER, JUNE 11, 2012 LITTER:
Below: Wellington (Boy 2)at 4 months (lives in S.C.)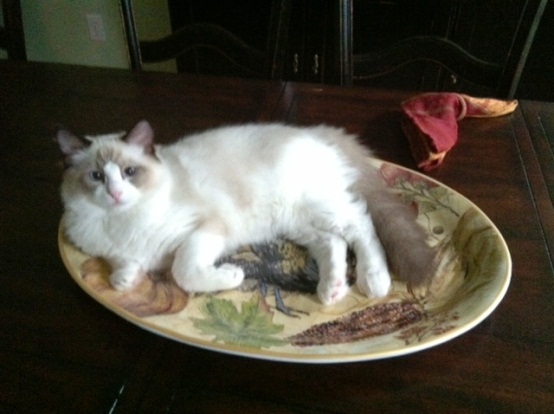 Below: Cinda (lives in Jacksonville)
Sassy
Playing can be tiresome. Laundry baskets are soft!

Above: Biscuit
Below: Max